test drivers
during Open Day
electric cars
available during Open Day
EV EXPERIENCE 2023 TRACKS
The event will take place on the Modlin Racetrack which gives almost limitless opportunity for organisation of mass events in the highest standard. The Modlin Track complex consists of two independent tracks and well equipped infrastructure facilities.
Modlin Track [Tor Modlin]
gen. Wiktora Thommée 1B Street
05-102 Nowy Dwór Mazowiecki, Poland
(meaning "first come, first served")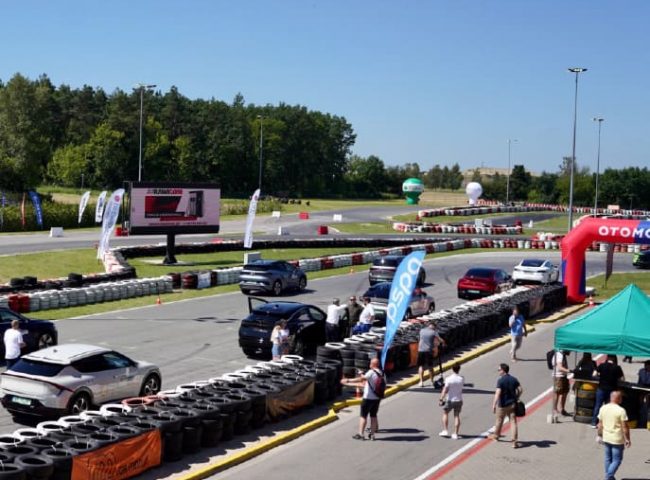 Have you ever driven
an electric car? Now you have the opportunity to try it!
Choose one of dozens of EVs and
test it on a professional track!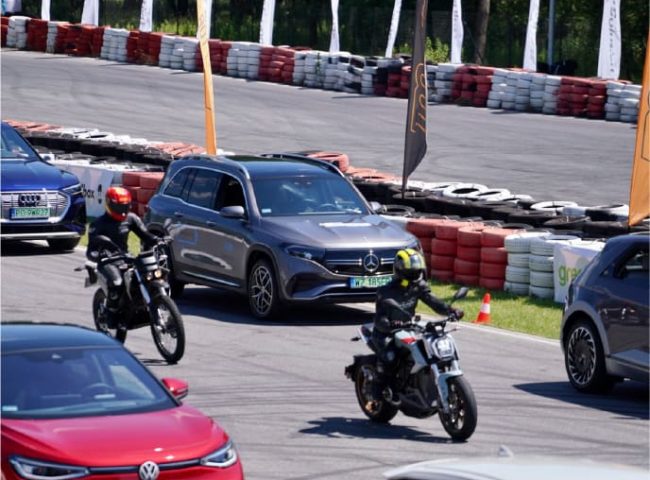 Get ready for an exciting
demonstration of the
electric vehicles abilities!
Cheer on the best rally drivers
and celebrities in their driving
test sessions.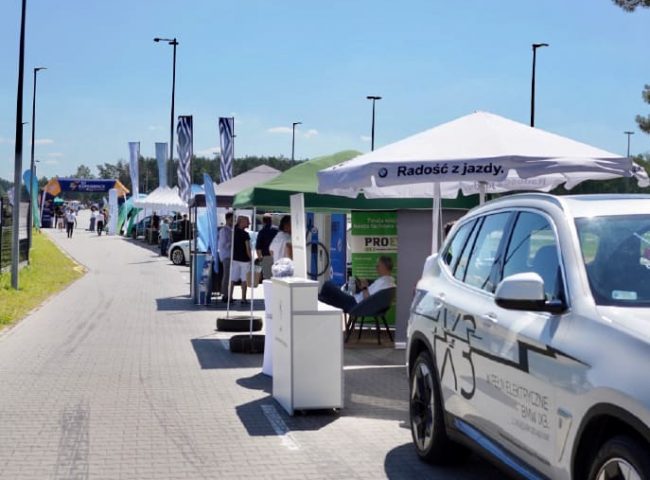 Discover the offer of many
brands of the e-mobility
industry in one place.
The EV Experience Pop-Up Stores exhibition area is a modern product park and a place for displaying and promoting project partners.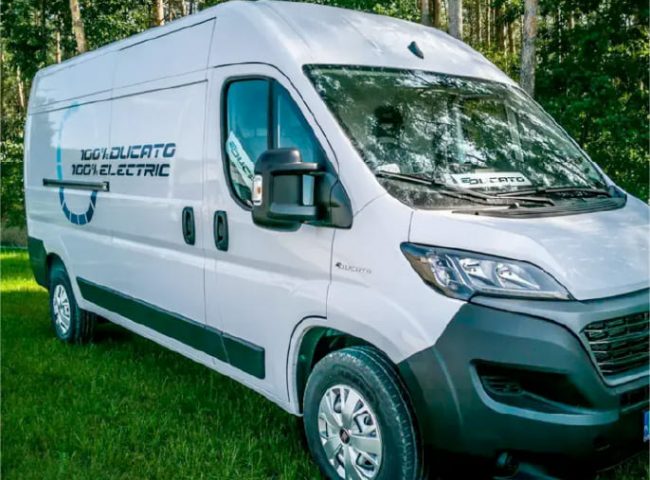 Discover how electric vans
work in everyday business.
Not only logistics companies are
turning to electric commercial
vehicles. Find out what models are
available on the market and when it pays off to buy them.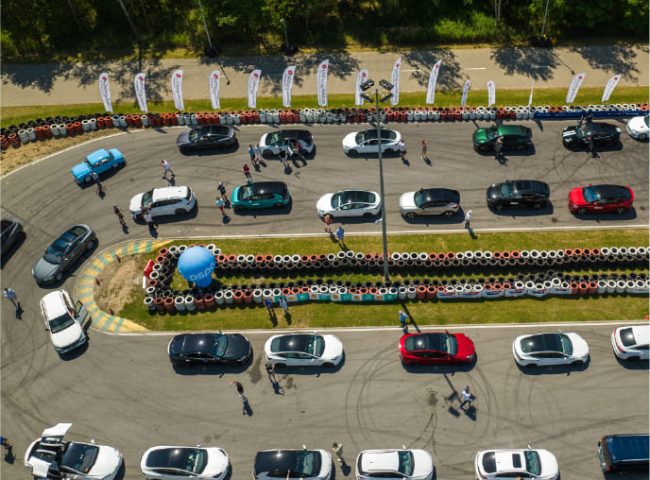 Ask real EV drivers about
their opinions and day to
day electric car driving
experiences!
Admire the view of hundreds of
electric cars whose owners build
the community of EV Klub Polska.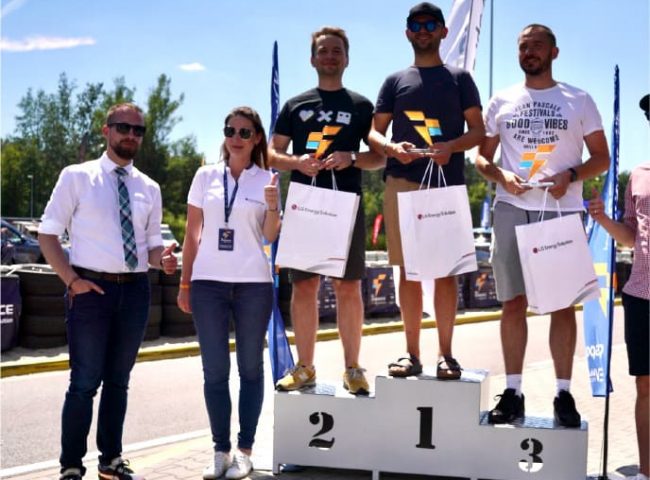 Compete with your own EV
on a professional racetrack
and participate in an
individual time attack.
Complete 2 laps of the
sports-training track in the shortest time – only your fastest lap time will be included on the leader board.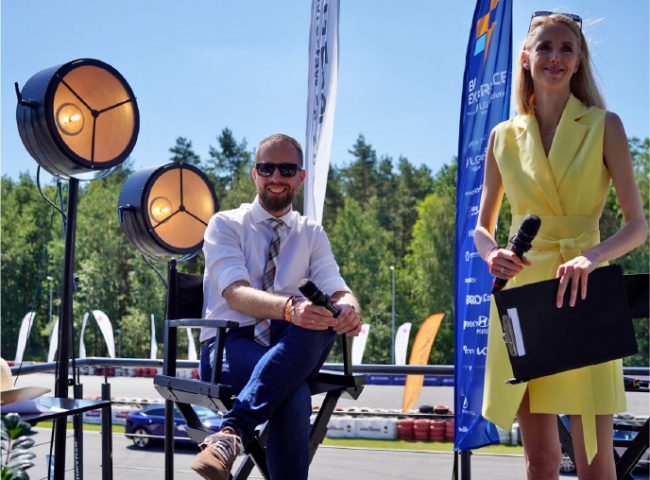 Interviews with guests, live reports
from EV Experience tracks and
music from the DJ stage.
Pokonaj 2 okrążenia toru sportowo-treningowego w najkrótszym czasie – do rankingu zaliczymy najszybsze okrążenie.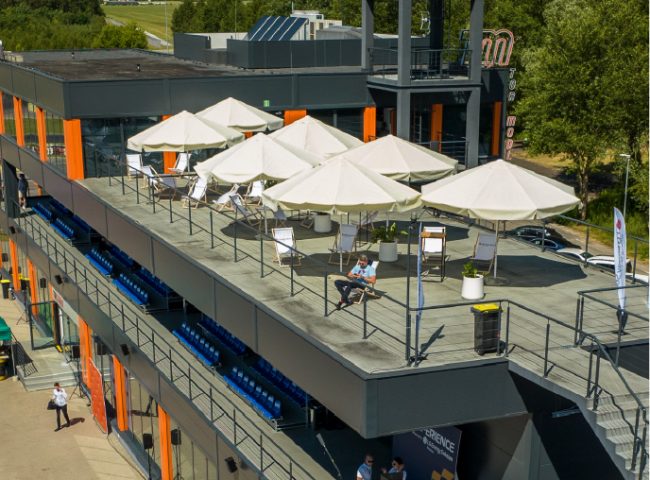 Closed chill zone on the
observation deck for event
participants.
Pokonaj 2 okrążenia toru sportowo-treningowego w najkrótszym czasie – do rankingu zaliczymy najszybsze okrążenie.
Test an electric bike or a
scooter on nearly 800 m
of roads, bicycle paths and
sidewalks.
Education and entertainment in one place in a specially designed zone that reflects the real road conditions.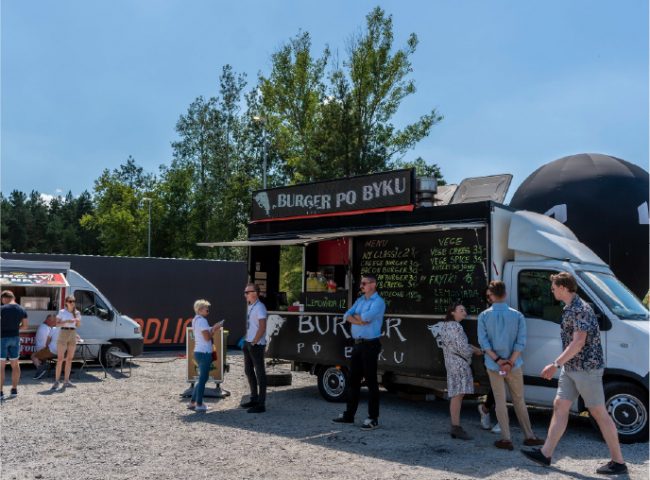 Food court with loungers
and tables.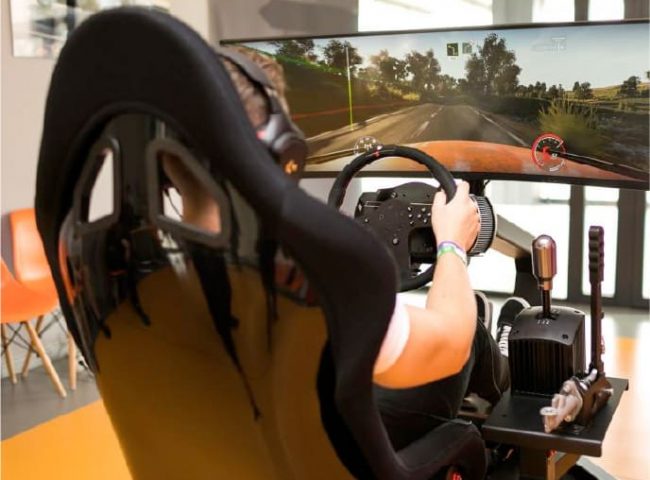 Inspiring educational workshops in the multimedia center Elektromobilni.pl.
Educational displays, infokiosks, driving simulators (gaming zone) and other tools in the area of sustainable transport.
Open Day / Saturday 27/05/2023
Are you interested in the automotive industry and new technologies in transport? Do you own an electric car, or are you just thinking about buying one?
Buy a ticket and take part in the EV Experience.
Take advantage of the test drive on a professional track and learn everything about electromobility from practitioners.
Children under 16 - free admission
Subscribe to the EV Experience Newsletter to be the first to know about special offers and much more!
test drives for participants
kilowatt-hours
delivered in the
charging zone
participants of the EV Klub Polska Summit
competitors
in EV Klub Polska
CUP race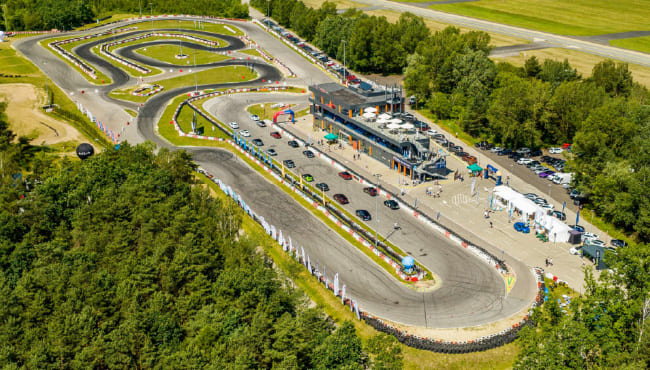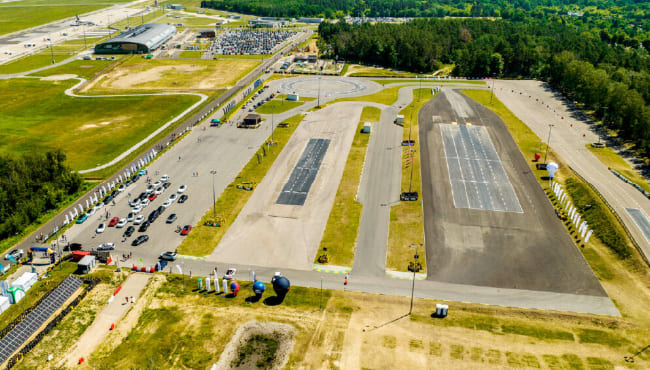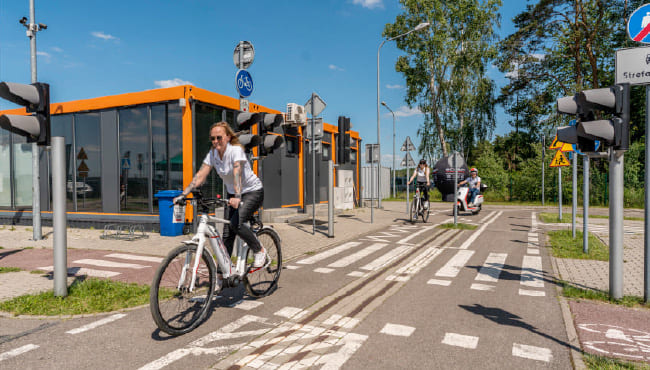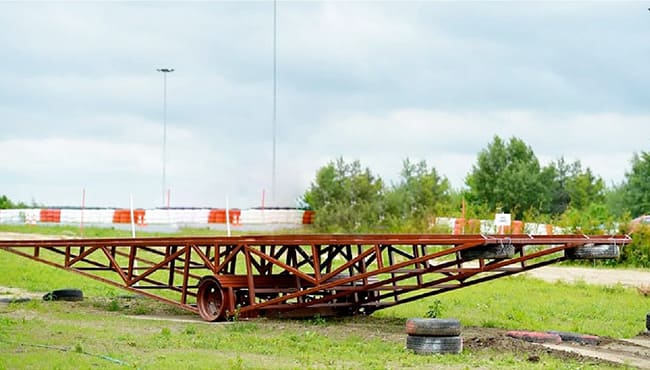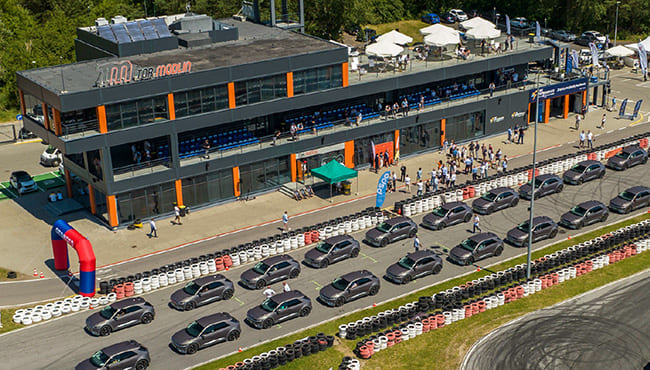 EV Experience 2023 Partners